PlayStation 4 Pro 1TB Console
Spectacular graphics – Explore vivid game worlds with rich visuals heightened by PS4 Pro
Enhanced gameplay – Support for faster frame rates delivers super-sharp action for select PS4 games
One unified gaming community – Compatible with every PS4 game
Extraordinary entertainment – With up to 4K streaming and 4K auto-upscaling for video content
Overview
Reviews
Warranty & Returns
Description
Game Worlds Come Alive*
PS4 Pro gets you closer to your game. A turbo-charged version of original PS4, the PS4 Pro heightens your gaming experience with faster, more stable frame rates in your favorite titles, and also supports up to 4K video streaming. A deeply connected gaming community, PlayStation Plus**, offers you a platform to play with or against your friends. You'll also get access to endless streaming movies, TV shows and music, and share your epic game moments with a press of button.
Spectacular Graphics
Explore vivid game worlds with rich visuals heightened by PS4 Pro*.
Enhanced Gameplay
Support for faster frame rates delivers super-sharp action for select PS4 games.*

One Unified Gaming Community
Compatible with every PS4 game. Play online with other PS4 players with PlayStation Plus.**
Extraordinary Entertainment
With up to 4K streaming and 4K auto-upscaling for video content.***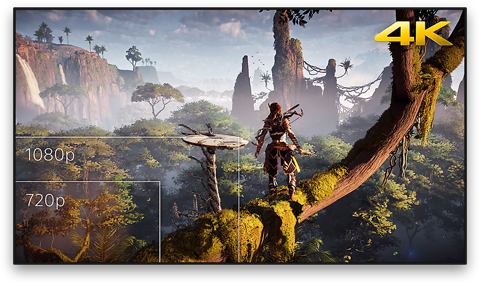 4K-TV Gaming
PS4 Pro outputs gameplay to your 4K TV. Many games, like Call of Duty: Black Ops 4, Gran Turismo Sport, and more, are optimized to look stunningly sharp and detailed when played on a 4K TV with PS4 Pro.
More HD Power
Get a super-charged gaming experience from your PS4 Pro enhanced games – even when playing on a non-4K TV.
Supersampling mode takes your game's highest resolution and uses that extra visual information in certain games to deliver smoother curves, sharper edges and more refined details when downscaling to an HD TV.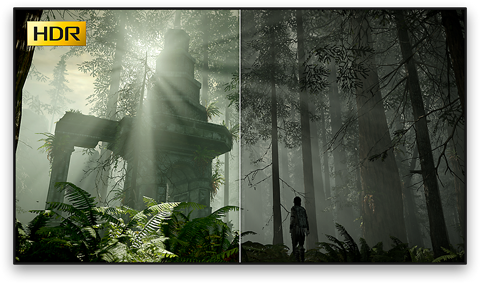 HDR Technology
With an HDR TV, compatible PS4 games display an unbelievably vibrant and lifelike range of colors.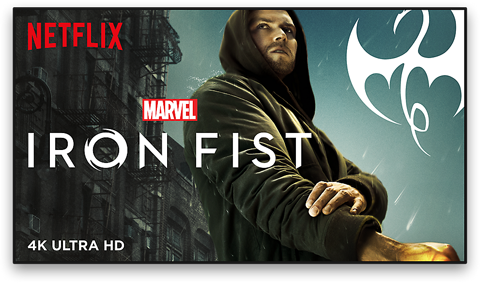 4K Entertainment
Stream the biggest movies, hottest TV shows and latest videos in 4K resolution* from Netflix, YouTube and a host of entertainment apps coming soon – all with auto-upscaling for the sharpest picture possible.
* 4K Ultra HD availability subject to the streaming service plan subscription, device capabilities, and content availability.
Specifications
Warranty:
Warranty period (parts): 90 days
Warranty period (labor): 90 days
Return policies:
Return for refund within: 30 days
Return for replacement within: 30 days