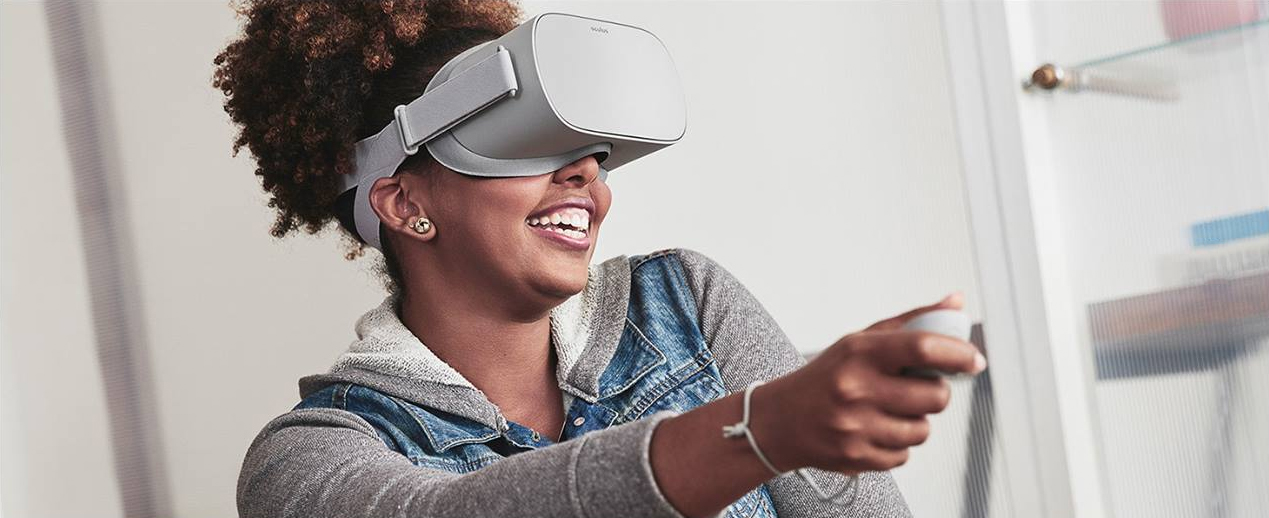 Immersive Standalone VR
Dive in to VR effortlessly – no wires or PC needed. The all-in-one headset is ready anywhere you are.

Designed to Amaze
Bring the virtual world to life with crystal-clear HD optics, integrated spatial audio, and optimized graphics.

Intuitive Controller
Discover far-off worlds or find your favorite show – with the easy-to-use controller, where VR takes you is in your.

OCULUS APP
Your companion. Anytime, anywhere.
With the Oculus App you can download and discover the latest VR games, apps, and experiences. Simply connect your Oculus Go and phone to configure and customize your device with ease.
Discover Great Content
We've driven technological innovations forward to deliver a faster, sharper Oculus Home experience. Mobile VR has never looked better or performed this well.